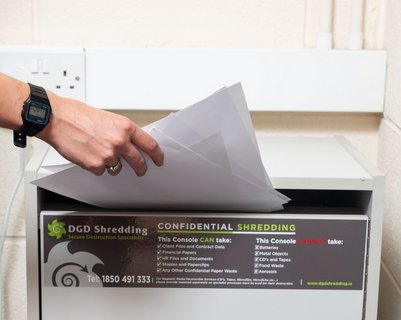 New Year! New Decade! Does your organisation have files past their retention period?
Look no further than DGD Shredding for the destruction of your confidential information.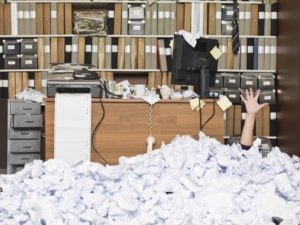 We at DGD Shredding are here to ease your journey so the stress of the annual clear-out is a thing of the past. The new year brings a time of opportunity and success, and we are here to supply you with all your shredding needs and help you understand all of your GDPR destruction obligations.
The GDPR is now in force and organisations are expected to the have the necessary processes in place and to securely destroy confidential or personal data that is no longer necessary. As of May 2018, the law regarding Data Protection across the EU has changed. All organisations are now required by law to be fully transparent in the usage and safeguarding of personal data, and in implementing measures to show accountability for their data processing activities.
Our shredding service is proven to be one of the primary, most reliable and efficient shredding services across Ireland. Our customers enjoy an array of services provided by our business, including;
– Hard Drive & Media Destruction
Our service offers a smooth process and allows your business to remain risk-free and GDPR compliant without any fuss. Our operation is organised to satisfy all your shredding needs, no matter how big or small, throughout the new year and beyond. Our shredding fleet have been hardwired with the latest and best security features to supply your business with a high quality and diligent service you can trust.
With a growing demand in the safekeeping and reliable destruction of sensitive information, our services offer a strong chain of custody from cradle to grave for all your destruction needs, from your premises to our state-of-the-art facility or our mobile shredding units can also shred at your location. We certify all of the shredding work we do on behalf of our clients which proves compliance with GDPR.
Why take the risk? Choose Ireland's largest shredding service this year for all of your shredding needs.
We make it our business, to make sure no one knows yours!
If you have any questions about our services, you can contact with us today at info@dgdshredding.ie or telephone us at 1850 491 333.
https://www.dgdshredding.ie/wp-content/uploads/2019/08/DGD-Process-024-1.jpg
320
401
michaelg@dgdpapers.com
https://www.dgdshredding.ie/wp-content/uploads/2023/05/logo-long-for-header-2-300x83.webp
michaelg@dgdpapers.com
2020-01-14 09:04:45
2021-02-05 13:32:51
Shred Away the January Blues