Our Story
Established in 1998 DGD Papers LTD was founded by Liam Garvey and Mark Doupe to provide secure shredding services across the Mid-West of Ireland. The company now trades under its trade name DGD Shredding.
Over the last 25 years, significant investment has been made by the company to upgrade facilities, equipment, technology, fleet and people. The scale of its operation allows for nationwide capacity and DGD Shredding are one of the largest contractors in Ireland for secure shredding services.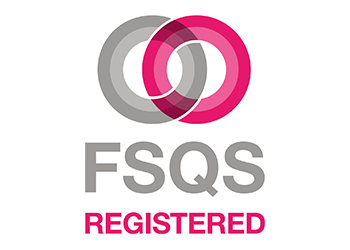 Our Standards
We maintain a high level of security shredding standards through ISO 9001:2008 quality management system and ISO 14001:2004 environmental management system which covers all aspects of our environmental activities. DGD Shredding are a certified and fully registered on the FSQS supplier qualification system.
Data Protection
All our team are professional, trained and garda vetted. We have our own in house legal team to offer advice on GDPR compliance. We ensure all data is destroyed to the highest industry standard while also providing certificates of destruction for all data shred. We have a strong chain of custody & our procedures are in accordance with EN15713 secure destruction of confidential data code of practice.
We believe we offer the best value on the market and our cost-effective solutions do not compromise on compliance.
Sustainability
DGD Shredding are committed to reducing or eliminating emissions through a number of initiates. We began our journey towards becoming a Carbon Net Zero company in 2021 including installing solar panels in the DGD Destruction Centre and office.
We are continuously looking to implement new features that help to combat climate change and reduce carbon emissions even further. DGD Shredding are proud to have been selected as finalist for the 2023 Bord na Móna Green Awards. We aim to be a carbon Neutral company by the end of 2023.
When you use our services you are choosing an environmentally friendly solution for your destruction needs.
Contact us for a quote
Our qualified and experienced team are available for any query you may have.
DGD Shredding provide a national service for the destruction of paper, IT and textiles and work with some Ireland's largest organisations. We have developed a reputation for providing a high-quality service that is extremely customer focused.
Connect with us on Social
For the latest industry news, offers and advice Follow us on LinkedIn & Facebook
Where we are based
DGD Shredding, Bay M1, Raheen Business Park, Limerick, V94 ED34
Our main office and off-site, cutting-edge shredding facility are located in Limerick, where our fleet of vans and highly trained Garda vetted drivers depart in the morning and return in the evening, providing you with same-day shredding service.