Hard Drive & IT Media Destruction
DGD Shredding is one of Ireland's industry leaders in secure IT destruction services. We are passionate about security and compliance and we take the utmost precautions with your equipment at all stages of the destruction process.
Computers with internal hard drives that contain sensitive information about you, or your business, can present a security risk if it falls into the wrong hands. Businesses all over Ireland will have computer hardware and peripherals that are no longer used and are most likely obsolete. Despite various erasing and wiping processes, someone can still redeem information from these end-of-life devices.
Hard drive and media destruction is the best and safest method of achieving peace of mind that the information is irretrievable & to prevent a data breach in your organisation. By properly disposing of these devices, you can ensure that your sensitive data does not fall into the wrong hands.
Magnetic Media Destruction
Different information mediums require different destruction processes. Magnetic media destruction is the safest way to ensure your data is protected. Microfilm, microfiche, and magnetic media require extensive processing to achieve the required shred size to deem the information irretrievable.
We have a two-stage process to shred small items such as mobile phones, SIM Cards, SSD cards, USB keys, microfiche and the smallest shred standard – Shred level 8 EN15713. Our entire process is open to audit and is covered by CCTV cameras.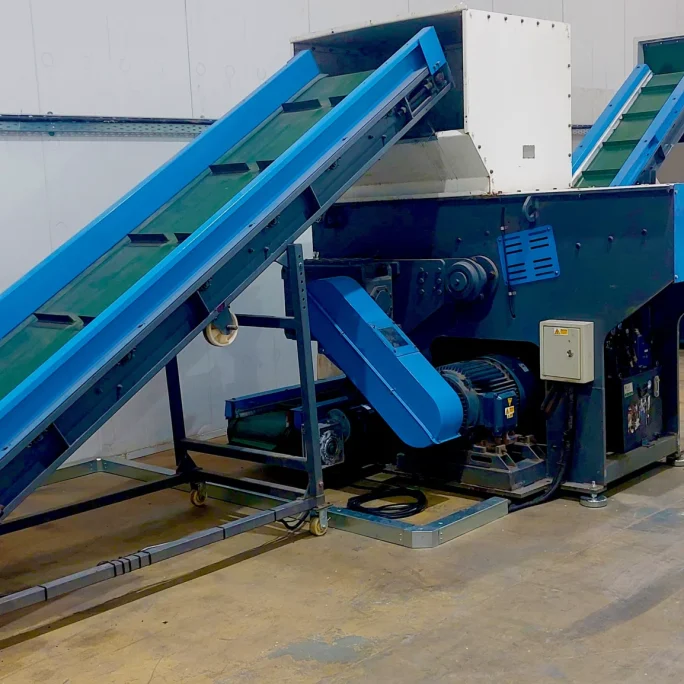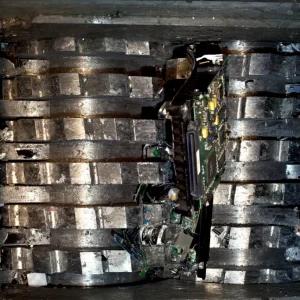 Off-Site IT Destruction Services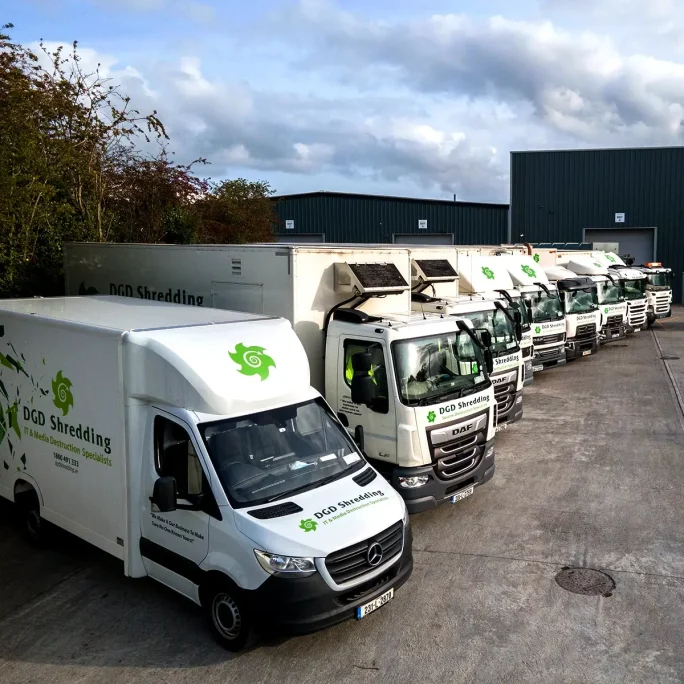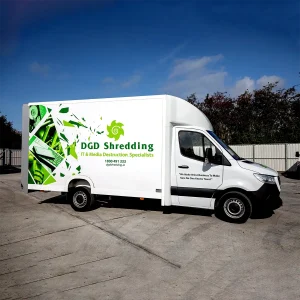 On-site hard drive shredding is where a DGD Shredding mobile shredding truck will come to your business premises to shred your hard drives. This means that sensitive information stored in internal hard drives from your IT devices is destroyed before leaving your business. We can record serial numbers of hard drives for the Certificate of Destruction.
DGD Shredding has a modern fleet of purpose-built trucks with the latest shredding technology installed. All our on-site shredding trucks are branded  and fitted with GPS tracking for monitoring & identification purposes.
Onsite shredding is a convenient & reliable data destruction option for your business.